SendRelief Cross Cultural Ministry Trip
July 8 - 14 | Chicago, Illinois
Ministry Partner:  SEND Relief
Eligibility: Middle school students, high school students, young adults
Dates: July 8-14, 2023
Cost: est $950 (support raised with the exception of a $50 deposit)
Deadline to apply: April 30th, 2023
Vision: Sharing the love of Jesus is central to everything we do at Send Relief. Whether responding to natural disasters, caring for refugees and displaced families, fighting human trafficking at home and abroad, supporting adoption and foster care efforts, and strengthening communities facing economic and physical crises, our goal is the same.
Location Detail: While Chicago is a cultural hub full of beautiful parks and pristine beaches, there are enormous physical and spiritual needs impacting its residents. Send Relief is committed to bringing the hope of Jesus to the city in as many ways as we can.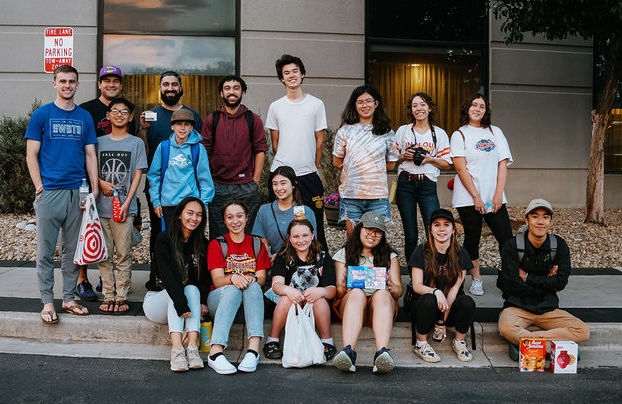 ---
Frequently Asked Questions
General
Why Chicago?
As a church, we believe that an effective cross-cultural ministry trip requires a healthy partnership in the field. Because of this, we have prayed for each location and believe that these are the ministries that God is asking us to partner with and serve.
How are the costs of the trips calculated?
Trips are calculated based on food, ministry opportunities, travel, and lodging costs. Budgets will be reviewed with the whole team in detail during team training. We try to keep the cost of each trip as low as possible.
Finances
What if I don't raise enough money or I don't get it in on time?
All participants are held accountable for paying the agreed-upon price of either trip. If monetary deadlines are missed, the Pastors will set up a meeting with individuals who have missed the deadline(s) to determine if trip attendance is wise.
Do I need to send Prayer letters if I can pay for the trip myself?
Yes. The primary purpose of prayer letters is to raise prayer support and allow people to partner financially with the ministry

. Paying for the trip yourself takes away the opportunity for your friends and family to partner with you.
What do I do with any extra money that I raise?
Anyone who gives to the trip does so with the understanding that their money is given to GHCC to be used as God directs. If any extra money remains after the trip, it stays under the authority of GHCC.
What happens to the money if I have raised support and can no longer attend the trip?
A letter must be sent to all supporters informing them of your absence. Because support is for the trip, individual donors will not receive refunds.
Attendance
How many times can I miss meetings?
Any

unexcused

absence is grounds for disqualification from the team.
How do I communicate absences?
All absences must be communicated to Pastors by your scheduled interview.
What is the time commitment?
Application Dates:
Sunday, March 26th – Applications Due (sign up for an interview slot)
March 27th-30th – Student & leader interviews
Thursday, March 30th – All participants and leaders notified of acceptance by email
Sunday, April 2nd – Ministry Acceptance paperwork and $50 trip deposit due
Training & Sharing Dates:
Sunday, April 2nd (5-7pm) First Meeting
Sunday, April 16th (5-7pm) Training Session #2
Sunday, April 23rd (5-7pm) Training Session #3
Sunday, April 30th (5-7pm) Training Session #4
May 2nd-4th (7pm) Sharing at Kairos/MSM/HSM
Sunday, June 4th (5-7pm) Training Session #5
Sunday, June 25th (5-7pm) Training Session #6
Thursday, July 6th (5-7pm) Training Session #7
Sunday, July 2nd (12:30-1pm) Team Prayer on the Plaza
Application Process
What happens if I turn my application in late?
Late applications will not be accepted.
Do I have to have all the reference forms filled out?
Yes, all references are required. Students are required to have three references, leaders only need two.
What if my schedule doesn't allow for an interview during the allotted time period?
A special interview must be set up with the Pastors no later than March 30th at 3 pm

.